Atlas Shrugged Part 2 DVD:
Atlas Productions Special Edition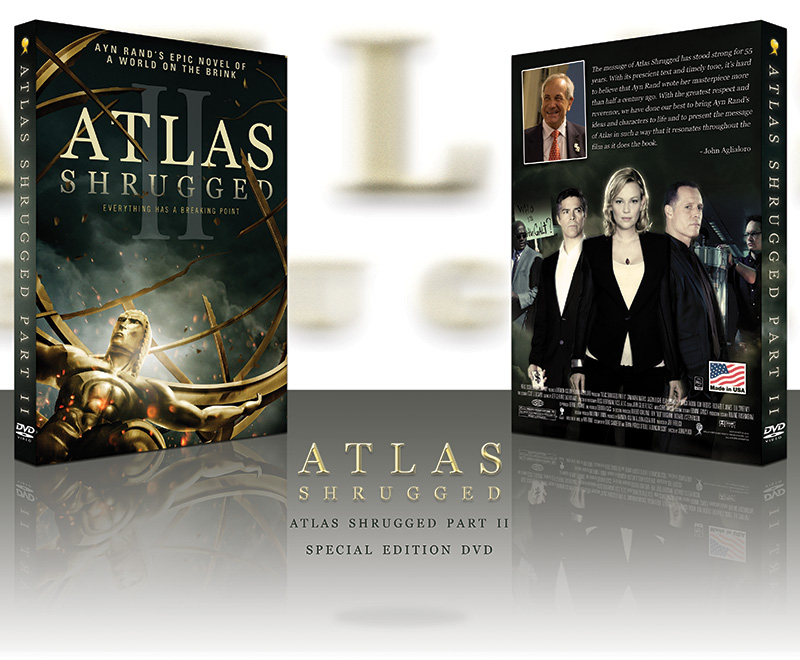 Special Features
"I am John Galt" fan video compilation (3:41)
"Atlas" by Nomad slideshow (3:51)
Behind the Scenes featurette (19:34)
... and more
Available for immediate
delivery. Order now.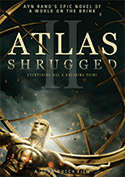 DVD Details
The Special Edition DVD and Blu-ray are NOT available in stores
Contains the FULL Theatrical Release of ATLAS SHRUGGED Part II which opened nationwide October 12th, 2012
Format: Color, Dolby, DVD Widescreen, NTSC
Language: English (Dolby Digital 5.1)
Subtitles: English (and Closed Captioning), Spanish
Region: Region 0 (All Regions/All Players)
Aspect Ratio: 16X9 Letterbox (2.35:1)
Number of discs: 2; Disc 1 - Main Feature; Disc 2 Extended Bonus Features (Disc 2 not available on standard edition)
Rated: PG-13 (Parental Guidance Suggested)
Studio: Atlas Distribution, LLC
Release Date: February 19, 2013
Run Time: 111 minutes
Final artwork and special features subject to change
Exclusive Special Features
"I am John Galt." fan video compilation (3:41)
"Atlas" by Nomad Slideshow (3:51)
Behind The Scenes Featurette (19:34)
... and much more
FAQ
What is included in the 2 disc versions?
Disc 1 includes the full length feature film, Atlas Shrugged Part II. Disc 2 contains exclusive extended bonus features. Both Blu-ray versions come with Disc 2 as well.